Where the Gold Rush Began...
This Victorian community will instantly take you back more than 150 years to the flourishing hub of Colorado's gold country where fortune seekers from all over the world were lured by the promise of riches.
Enjoy a stroll down Miner Street through the National Historic District and follow the path behind City Hall to Bridal Veil Falls and the historic Charlie Tayler Waterwheel. Continue up the path toward Highway 103 and you will come to the confluence of Chicago Creek and Clear Creek where prospector George A. Jackson struck gold in January of 1859 ultimately triggering the Colorado Gold Rush! While here, be sure to look across Highway 103 and up the hill at the George A. Jackson Monument which was dedicated in 1909 for a 50 year celebration and again in 2009 for the 150th celebration.
The Mighty ARGO was born in 1893, when miners began digging a tunnel into the side of a mountain in Idaho Springs, Colorado. The goal was to reach Central City, 4.5 miles away and 2,000 feet below ground.
Dynamite blasts echoed through the valley like thunder, and the ARGO's impact on Colorado's economy now echoes through history.
Today the ARGO greets you and welcomes you back to the turn of the century and the discovery of gold with daily tours of the mill and tunnel.
Idaho Springs Historic District
Spend the afternoon visiting art galleries, boutiques, sipping on locally crafted suds, or enjoying the Miner Street Market. Be sure to visit the east end of town and tour the Idaho Springs Heritage Museum and Visitor Center, the Steve Canyon Statue, and the stately ARGO Mill and Tunnel.
Just off Miner Street, Colorado Boulevard boasts of historic stately Victorian homes and old miner bungalows. In fact a castle can also be spotted near Virginia Canyon Road! Some say remnants of the Spanish Conquistadors' presence may be found in the nearby hills and valleys.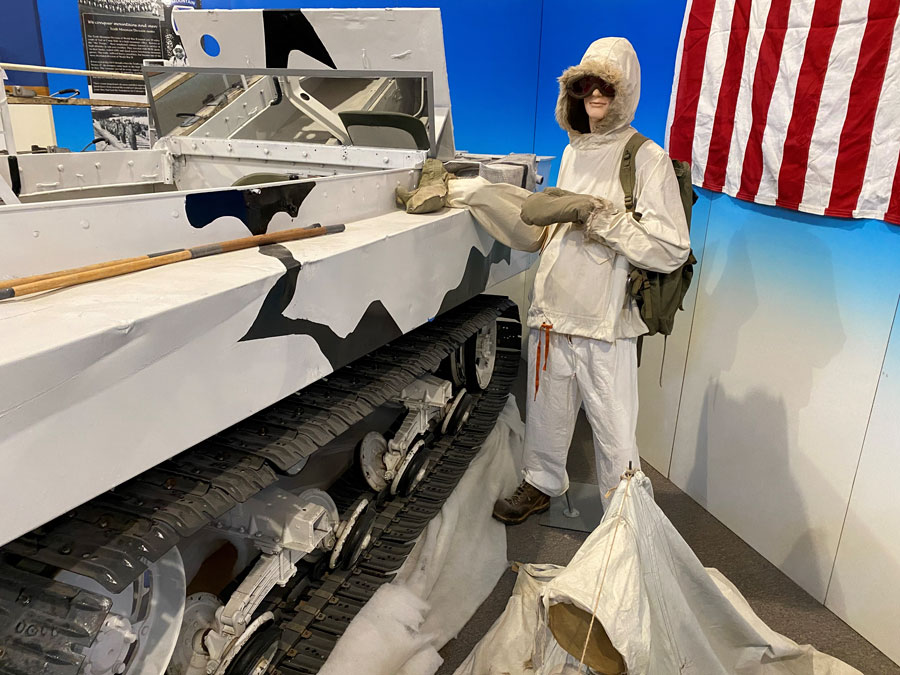 Heritage Museum and Visitor Center
The Idaho Springs Heritage Museum and Visitor Center marks the official start of the Blue Star Memorial Highway and the Mount Evans Scenic and Historic Byway.
Be sure to stop in and immerse yourself with exhibits and stories of early settlers, the legacy of 10th Mountain Division, wildlife, mining, minerals and more.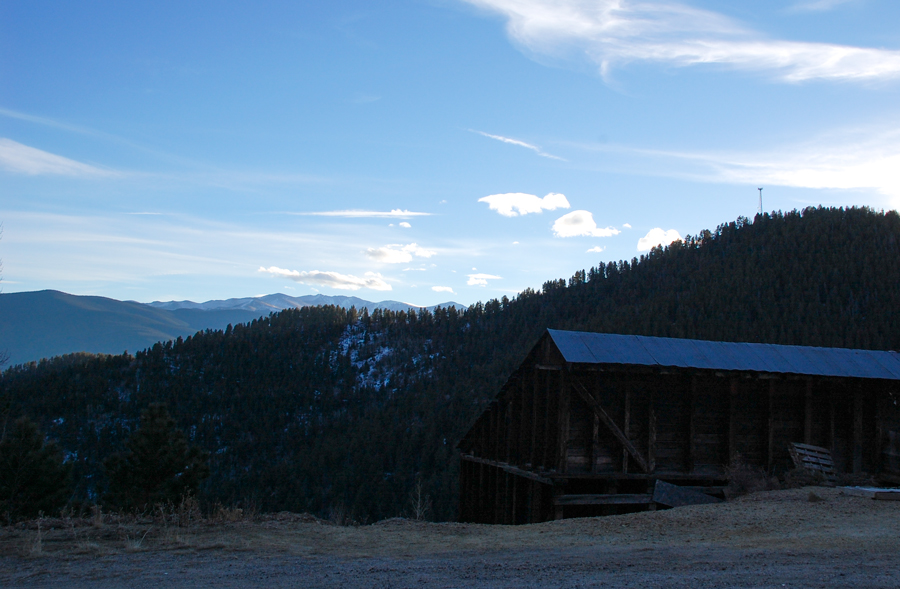 Take a ride on the wild side, and enjoy a drive up the authentic "Oh My Gawd Road" aka Virginia Canyon Road which gets its name from its unpaved, narrow, curving lanes and scenic views of Mount Evans, Echo Mountain Resort, and the Continental Divide. Be sure to stay to the right as you navigate the route linking Idaho Springs to Central City as you pass through historic mining country and the ghost town of Russel Gulch.
Gold, Hot Springs, and Discovery
In January of 1859, George Andrew Jackson and Tom Golden were exploring the area now known as Clear Creek County. Tom Golden went on to establish the town of Golden, Colorado. But George Jackson decided to continue exploring.
In his explorations, Jackson discovered a bluish mist from a nearby canyon. Jackson found hundreds of mountain sheep grazing on green grass – a result of the warm vapors from the hot springs nearby. He set up camp, and the next morning built a fire on a sandbar on Chicago Creek. Jackson used his coffee cup to pan the sand and found nine dollars worth of gold. He marked the spot and returned to tell his friend Tom. A few months later he came back with 22 miners and they discovered $1,900 of gold within the first seven days (Today, equivalent to one million dollars).
The iconic mineral Indian Hot Springs is still known to bring healing and rejuvenation to patrons. The Indian Hot Springs offers overnight lodging, an indoor year-round tropical oasis with a community pool, mud baths, natural underground geo-thermal caves, private baths, and outdoor jacuzzis.
Natural mineral water is used in all facilities and temperature ranges from 90°F to 112°F depending on the chosen facility. Walk-ins welcome.
Idaho Springs has so much to offer from the highest paved road in the Northern Hemisphere (Mount Evans Scenic and Historic Byway) to it's authentic Colorado History and three gold mine tours ( Argo Mill and Tunnel, Phoenix Gold Mine, Colorado School of Mines' Edgar Mine ) to it's newfound roots in adventure, shopping, dining, and lodging…
Truly, there is so much to enjoy in this town.
Idaho Springs has had many names, such as Jackson's Diggings and Sacramento City, but it was finally named Idaho Springs in June of 1859, when the area was formally organized and recorded in Colorado history.
400 people lived in the settlement at that time. Between 1870 and 1900 many homes and businesses were established.
By the late 1930's, Highway 40 was constructed. In the late 1950's and early 1960's, Interstate 70 was built and again changed the landscape. The town became more accessible to both residents and tourists.
Virginia Canyon Mountain Park (VCMP)
The first hiking trail (red alignment) is open. This trail is four (4) miles one-way, providing magnificent views of Idaho Springs and nearby mountain peaks. Currently this trail is only for hiking use. Mountain biking will be permitted in the future as additional trails are constructed.
Base access from the Argo Mill and Tunnel and from the Greenway Trail that traverses Idaho Springs. Please remember to follow all parking and trail signs.
Virginia Canyon Mountain Park will include phased openings of the trail network and feature bike-only trails, hike-only trails, uphill and downhill bike trails with difficulty ranging from easy to advanced along the alignment of the upcoming Mighty Argo Cable Car.
Explore More of Clear Creek County