Take A Road Trip Through Clear Creek
There's no better place for a scenic mountain drive near Denver than Clear Creek County. Hop in your car and, in just a few miles, you'll find yourself in an alpine wonderland of charming small mountain towns, colorful scenery, and must-stop spots that are perfect for relaxing or heading out to explore the great Rocky Mountains. Below are a few ideas to help guide your next Colorado road trip.
Mount Evans Scenic and Historic Byway
Experience driving along the highest paved road in the northern hemisphere!
Highway 5 to the summit is seasonal – however, Highway 103 is open year round. Highway 5 traditionally opens the Friday before Memorial Day and remains open through Labor day. After Labor Day, the upper portion of Highway 5 closes and you are able to travel as far as Summit Lake. Highway 5 then closes for the season the first weekend of October, weather permitting.  
For up to date information regarding access, timed-entry ticket information, and additional updates please visit the USFS Clear Creek Ranger District website to learn more about the Mount Evans Recreational Area.
Guanella Pass Scenic and Historic Byway
Experience clear mountain lakes, waterfalls, incredible flora and fauna, wildlife, and trailheads along the original wagon route linking Clear Creek County, Park County, and the mining towns of Georgetown and Grant. 
Guanella Pass traditionally opens in its entirety for the season the Friday before Memorial Day and remains open through the last week of November, weather permitting. This 23-mile scenic byway now offers luxurious travel as it is now paved in its entirety from I-70 to Highway 285 connecting the Town of Georgetown to the Town of Grant.
Popular for trailhead access to Mount Bierstadt, parking at the summit can become difficult and we encourage visitation mid-week and early in the day to avoid peak travel and congestion.
"Oh My Gawd" Road (aka Virginia Canyon Scenic Drive)
"Oh My Gawd Road" is the breath-taking and hair-raising shortcut to nearby Central City, another historic gold rush town known as the "richest square mile on earth" – This scenic dirt/gravel road is filled with old mining sites and gets its name from its spectacular views and its narrow and curving lanes. The canyon is open year-round.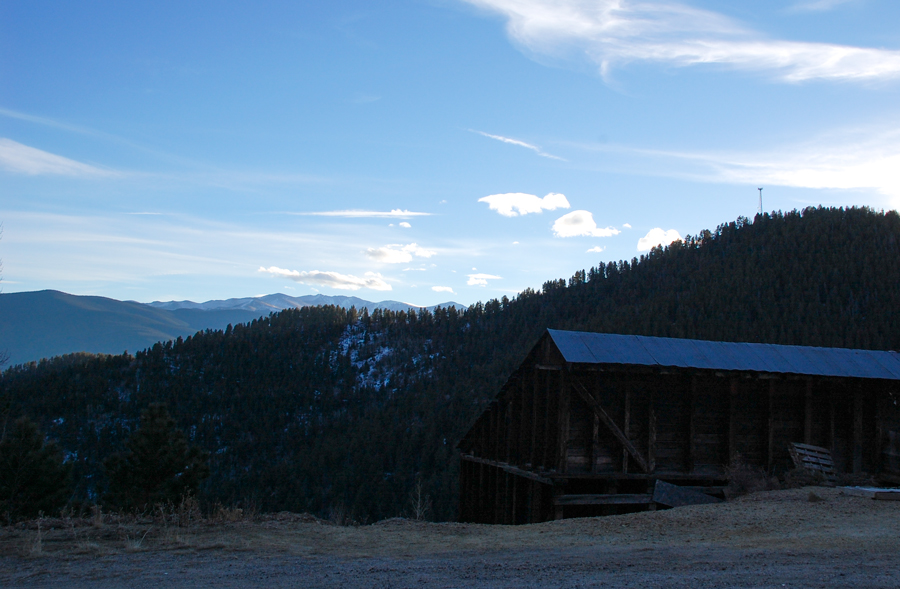 Take Some Time to Stop and Enjoy
On your scenic drive, we recommend stretching your legs in our mountain communities and enjoying many of the wonderful things Clear Creek has to offer, including:
Boutique Mountain Shopping
Historic Museums and Landmarks
Explore More of Clear Creek County